PROVEN SOLUTIONS
You want more elegant and cost-effective designs.
We have many proven solutions for your high-precision components
Learn how our precision components and alloys help you achieve your objectives across multiple applications—from a variety of industrial applications to power braking systems for automobiles to current sensing solutions for battery management systems.
Are you looking to:
Get more functionality with fewer parts
Accommodate higher power density in smaller footprints
Streamline assembly and reduce materials cost
Increase quality and reliability
Our components are currently deployed in applications such as:
Fast-charging EV stations
Solar arrays and PV
Wind turbines
Collaborative energy grids
Battery management systems
Current monitoring for billing purposes
How can we help you?
Our success is driven by the continuous development of innovative
products, new technologies and sophisticated manufacturing processes.
All of this is centered around solving critical problems for our global
customers. Follow the links to see how we can address your
current and future needs, or email one of our engineers directly with
a specific challenge or request.
BY MARKET
---
BY SOLUTION
---
Some Examples for Problems we solved
TECHNOLOGY PROBLEM
Bypassing the "Hall Effect" without adding complex circuitry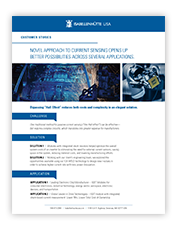 For one leading chip manufacturer, Isabellenhütte supplied integrated shunt resistors that helped optimize the overall system costs of an inverter by eliminating the need for external current sensors, saving space in the system, reducing material costs, and lowering manufacturing efforts.
Read more about the Technology Problem We Solved.

BUSINESS PROBLEM
Vertical integration ensures availability of key alloy in days — not weeks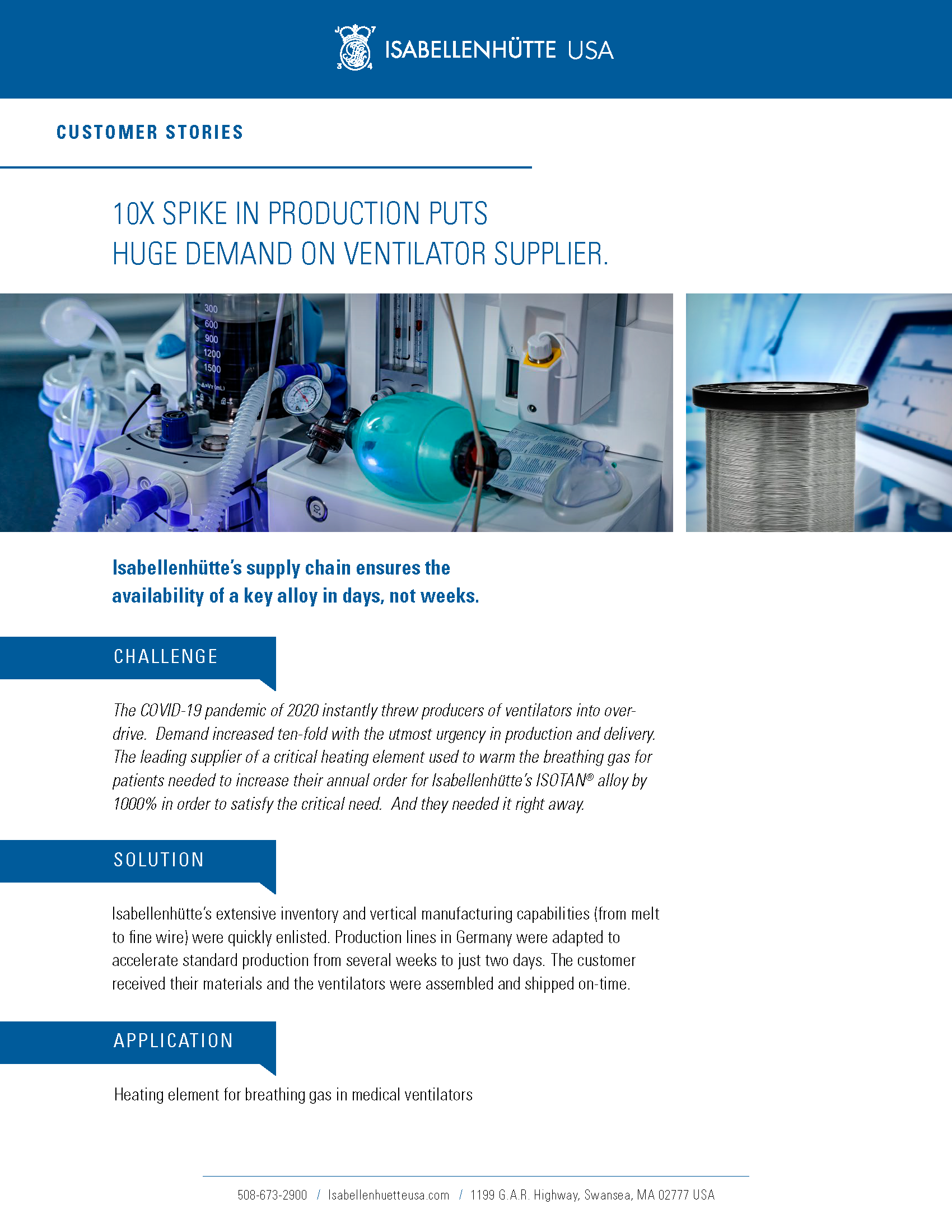 The leading supplier of a critical heating element used to warm the breathing gas in medical ventilators needed to increase their order for Isabellenhütte's ISOTAN® alloy by1000% in response to COVID-19 demand. Our global production lines were tapped to accelerate standard production from several weeks to just two days. The customer received their materials and the ventilators were assembled and shipped on-time.
Read more about the Business Problem We Solve.